#FFFFFF

#FFFFFF
Mitigation is the effort to reduce the loss of life and property by lessening the impact of disasters. Mitigation can keep natural hazards, like flooding and wildfire, from having a catastrophic impact.
Before you Mitigate, Know your Risk
Before you mitigate, you need to know what you are protecting your property from. Your local emergency manager can give you information on the hazards possible in your community.
San Luis Valley's Hazard Mitigation Plan
#FFFFFF
The Hazard Mitigation Plan analyzes vulnerabilities to natural hazards and identifies mitigation actions that can be taken to minimize property damage and public safety risks.
Hazard mitigation planning reduces loss of life and property by minimizing the impact of disasters. We begin by identifying common natural disaster risks and vulnerabilities in our area. After identifying these risks, we develop long-term strategies for protecting people and property from similar events. Mitigation plans are key to breaking the cycle of disaster damage and reconstruction.
#FFFFFF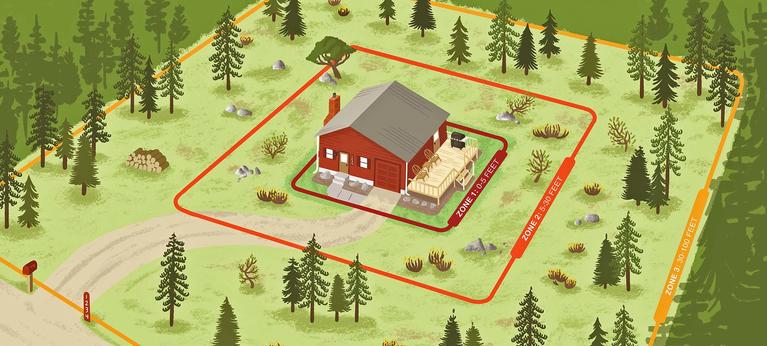 #FFFFFF
Wildfire mitigation actions are on-the-ground treatments of properties implemented to reduce the chance of a wildfire causing damage. The Colorado State Forest Service (CSFS) is the lead state agency for fuels mitigation expertise in Colorado and an excellent resource for residents who want to gain more information and take steps to decrease the threat of wildfire where it matters most to them.
More than 3 million Coloradans live in the wildland-urban interface (WUI). Are you one of them?
The wildland-urban interface is any area where man-made improvements are built close to, or within, flammable vegetation. If you live in the WUI, you are at risk.
Hazard Mitigation Assistance Program and Policy Guide
#FFFFFF
Hazard Mitigation Assistance Program and Policy Guide
FEMA's Hazard Mitigation Assistance (HMA) programs provide funding for eligible mitigation activities that protect life and property from future disaster damage to build a more resilient nation.
FEMA released new program guidance for the Hazard Mitigation Assistance Program and Policy Guide (HMA Guide). These updates and new HMA Guide replace the 2015 Hazard Mitigation Assistance Guidance and Addendums.
The HMA Guide provides helpful information for prospective applicants and subapplicants from state, local, tribal and territorial governments on the application and grant processes for four hazard mitigation grant programs.
#FFFFFF
Mitigation Ideas is a resource that communities can use to identify and evaluate a range of potential mitigation actions. It includes ideas for reducing risk to 16 types of natural hazards.
The focus of this document is mitigation, which is action taken to reduce or eliminate long-term risk to hazards.  Mitigation is different from preparedness, which is action taken to improve emergency response or operational preparedness.
This document is intended to be a starting point for gathering ideas and should not be used as the only source for identifying actions.  Communities should seek innovative and different ideas for reducing risk that meet their unique needs.