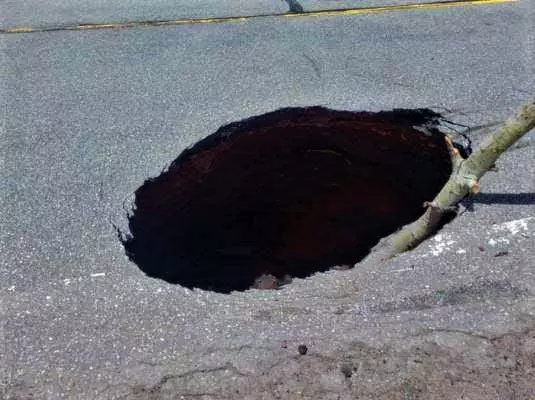 Due to a large sinkhole, the following restrictions are in place for CO 17 from mile point 0 (New Mexico state line) to mile point 1.3 in southwestern Colorado 
No commercial motor vehicle traffic. No overweight/oversized vehicles.
Between State Border New Mexico and County Road 118 from Mile Point 0 to Mile Point 1.3. Sinkhole. There is alternating traffic. Slower speeds are advised.
Southbound lane open with alternating traffic with traffic signals. Use caution and slower speeds
Updated Last Saturday at 1:06 PM MDT by the Colorado Department of Transportation
Find updates at: cotrip.org